Better World Adventures
Empowering global citizenship in young adults
through epic expeditions that combine amazing cultural experiences
with inspirational community volunteering.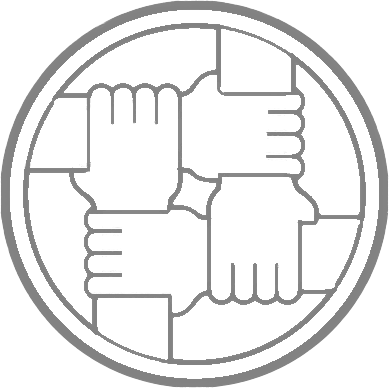 ABOUT
BWA's Inspiration and Ethos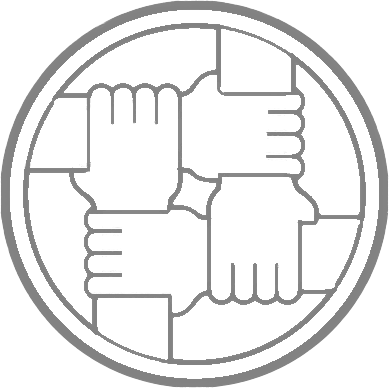 WHY VOLUNTEER?
It's about caring and sharing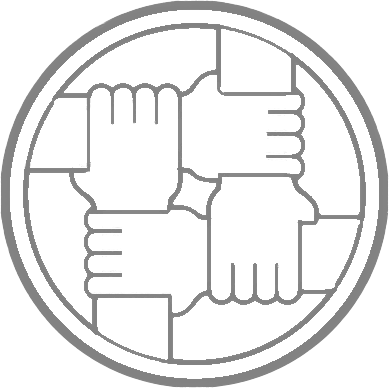 SAFETY
It's our Number One priority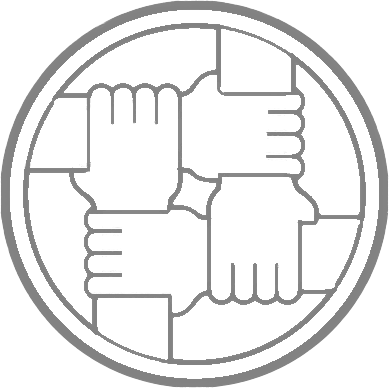 FAQ
Everything you need to know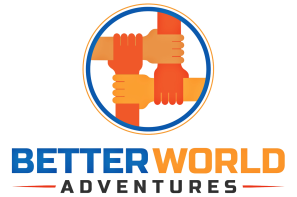 Do you want to travel internationally with friends?
Do you want to immerse yourself in exciting cultures and new experiences?
Do you want the opportunity to give back to the communities you visit?
Do you want to do it safely, and at the best price possible?
Better World Adventures provides young adults with the opportunity to explore, experience and enjoy new countries and cultures in an emotionally safe and a fully supported environment.
Experience the world up-close and unfiltered, sharing unique and intimate cultural experiences with your foreign hosts as you contribute to sustainable and positive projects in their respective communities.  Work alongside them as friends do, shoulder to shoulder, side by side to get things done.
Having new experiences, trying new foods, attempting new languages, being independent or feeling out of your comfort zone all contribute to your own personal growth, but the real catalyst for self-discovery and a unique travel experience comes when you add voluntary service to your itinerary.
International volunteering on humanitarian, community, or wildlife conservation projects with Better World Adventures will give you valuable social and practical skills and greater empathy for the lives and needs of others. You will develop self-confidence and cultural awareness. This sense of connection and global citizenship may inspire you to become more engaged and invested in your own community and in wider global issues.
Change someone's life. Possibly your own.
DESTINATIONS
Our Epic Adventure Destinations
These are a small selection of available destinations.
Better World Adventures has epic travel and volunteering partnerships in 40 countries throughout the world, including:
Asia: Cambodia, China, Indonesia, Japan, Laos, Malaysia, Mongolia, Philippines, Thailand, Vietnam
South Asia: India, Maldives, Nepal, Sri Lanka
Africa: Cape Verde, Ethiopia, Ghana, Kenya, Madagascar, Malawi, Mauritius, Rwanda, South Africa, Tanzania, Uganda
Americas: Argentina, Brazil, Chile, Colombia, Costa Rica, Peru, St Lucia, USA
Oceania: Australia, Fiji, Vanuatu
Mediterranean: Croatia, Cyprus, Israel
Contact us to arrange your adventure!
BLOG
Blog & Photo Gallery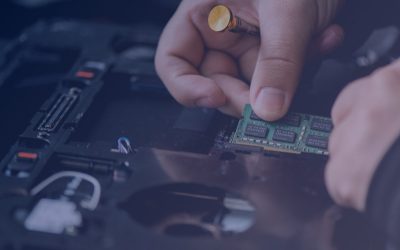 Hello world!
Welcome to WordPress. This is your first post. Edit or delete it, then start writing!
Read More
TESTIMONIALS
What People Are Saying
"My trip was fantastic! It was everything I hoped for and more. I've always wanted to participate in some kind of volunteering and the fact that this trip included volunteering and everything else as well, and being in such an exotic country, motivated me to take part. The sightseeing, the safari, the volunteering, the train trip, every single thing we did was so much fun and I would do it again in a heartbeat. I particularly loved how close we got with elephants. It was amazing. It was amazing for us to be able to experience such an amazing country and also to give back. I definitely felt a greater sense of confidence in my abilities after our volunteering. I learnt that I am more capable than I sometimes think, and I learnt that I would love to volunteer more in the future. My trip was hands down the best thing I have ever done. I'm incredibly grateful that I had this opportunity and would recommend it to anyone. It will truly be one of best experiences of your life! Thanks to Brett, who planned and executed everything so well. I couldn't have asked for a better leader."
– Georgia C. (Student)
"My entire trip was extraordinarily spectacular; the best thing that has happened in my life so far. I wanted to help others and see what the world is like away from home. I would recommend a Better World Adventure trip to anyone. You learn so much about not only where you are travelling, but also about who you are. Brett was an absolutely awesome leader and extremely knowledgeable. We had all of our needs catered to.  It was so cool to bond with everyone in the group. It's hard to choose my most favourable experience, but a highlight was volunteering at the elephant sanctuary. Being able to touch and be in the lives of elephants was absolutely spectacular. Getting showered by an elephant was so unexpected. I also loved volunteering at the childcare centre and being so happy with the kids while also feeling I was helping and making a difference. I definitely feel that I have grown in maturity."
– Gianna B. (Student)
"The best decision I have ever made was coming on this trip!!! It changed my life. I really wanted to do something different and physically and mentally challenging. I think volunteering made us feel really independent and helped me develop as a person.  My world view has changed and I feel that I have matured.  I loved the singing and bonding and the friendships we made."
– Ava M (Student)
"I would highly recommend a Better World Adventure Tour. My daughter had a fantastic experience. Her tour was faultlessly organized by BWA, from the very first meeting to the arrival home. Communication throughout the time before departure was outstanding. The tour price was a significant factor.  It was very good value for all the amazing activities they got to do. My daughter came home buzzing with excitement. It was an amazing opportunity for a young teenager, and I'm sure she has gained in self-confidence."
– Leone W. (Parent)
"A huge thank you to Better World Adventures. I couldn't have asked for a better experience for my son for his first trip away from family. It was the trip of a lifetime and has opened his eyes to greater options in his future. Brett's organisation and attention to detail were amazing. We were fully informed and felt reassured that my son was in safe hands at all times. We loved that there was so much packed into each day with a great balance of work and play."
– Brent L. (Parent)
"I wholeheartedly recommend a Better World Adventures expedition for your son or daughter. My daughter's trip was such a wonderful opportunity to experience a great mix of different things. She particularly enjoyed the elephant sanctuary and would like to go back someday. The tour was so well planned and organised with sightseeing before and after the volunteering and then finishing with an excellent stopover in Singapore. Since her trip, my daughter seems more mature. It has definitely made her think more about her future and what she might be able to do.
The trip's pre-departure preparation was great. The meetings were very informative and spread out throughout the year covering different things each time.
The great price was the deciding factor. We liked that everything was included in the price and the way that the payments were spread out over the year was helpful too."
– Belinda C. (Parent)
Request more information!