Sustainability
Better World Adventures is committed to facilitating travel that is ethical and culturally immersive, producing sustainable social and environmental impacts.
Sustainability
Our Commitment
Better World Adventures staff have put a huge amount of time, effort and due diligence into identifying group volunteering and service-learning projects that:
are planned and project managed by a combination of NGOs (non-governmental organisations) and organisations with experience and knowledge of the needs of the local community,
prioritise community development, education, eco-tourism, or environmental and wildlife conservation,

do not have a negative impact on vulnerable children, drain local resources or take unskilled employment away from local workers,
focus on participation in long term development, where our work contributes positively to a community, the environment, or an ongoing project, even after we leave,
enable managed unskilled groups to maximise their productivity to achieve tangible outputs in a short amount of time,
where possible, contribute to one or more of the United Nations Sustainable Development Goals.
Sustainability
New Zealand Tourism
Sustainability Commitment
Better World Adventures is a signatory to the New Zealand Tourism Sustainability Commitment He kupu taurangi kia toitū ai te tāpoitanga, pledging to achieve economically and environmentally sustainable tourism business practices that ensure positive and enduring benefits to host communities and the natural environment.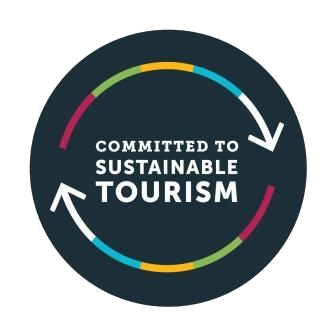 We are very conscious that every time we travel to do good, we produce carbon emissions and greenhouse gasses that contribute to global warming and climate change. We want you to be able to travel with the confidence that you aren't inadvertently adding to the problem.

Flights account for around 2.5% of global carbon dioxide production. And because planes fly high in the atmosphere, the greenhouse gases they emit do more damage than on the ground. An effective way to reduce the impact that our flights have on the environment is to purchase carbon credits that offset the amount of greenhouse gases produced by our travel, by investing in environmentally beneficial projects that reduce or remove greenhouse gasses from the atmosphere.
Better World Adventures uses Air New Zealand's FlyNeutral carbon calculators to assess the carbon footprint of each of our group flights. We then offset this amount by purchasing carbon credits through the FlyNeutral program which invests in permanent native forest planting projects registered with the New Zealand Government under the Permanent Forest Sink Initiative – an internationally recognised "gold standard" carbon reduction program.
Projects
Project Selection
Sustainability is one of the key criteria considered by Better World Adventures in the selection of our volunteering and service-learning activities.
The United Nations has endorsed short term volunteering for its capacity to build strong relationships within communities while gaining an understanding of the culture and life of host communities.
Better World Adventure tour members participate on two specific types of volunteer and service-learning projects and activities:
Cultural Immersion activities that provide participants with significant opportunities to learn how their hosts live, their daily challenges, and the way that they interact with their communities and the world at large. The focus of these projects is as much on the cultural exchange as it is on positive social impact. Cultural immersion activities are an important part of every trip as they assist to demystify different cultures, religions, and value systems, enabling volunteers to better understand and respect human differences and diversity, and to develop values of global citizenship.
Social or Environmental Impact projects that enable our groups to connect with local causes that are sustainable, respectful, culturally and contextually appropriate.  Social impact projects contribute to positive global transformation and the generation of capacity development solutions that are locally owned.  Our participation on these positive, and usually ongoing, projects enables us to be a force for good in the communities that we visit, leaving a place with a net gain, not a net loss.
Recent research conducted by the Journal of Sustainable Tourism concludes that voluntourism by unskilled and young volunteers can be meaningful, positive, sustainable and beneficial to both the volunteers and the host community if the projects are well-organised.  A 2018 report on best practice in voluntourism by the Asia Pacific Economic Cooperation Tourism Working Group highlighted that it is essential that local people are active partners in shaping the focus and outcomes of voluntourism activities, with the local community's needs and interests being placed at the heart of any project, which should be tailored to meet locally identified needs.
At Better World Adventures, the due diligence on choosing appropriate global volunteering partners is ongoing. A huge amount of effort has gone into forging direct relationships with both non-profit and for-profit organisations that have an established track record of facilitating group volunteering projects, well documented project objectives, robust safety protocols, and local offices and a local presence to guide the implementation of each project.
We are very aware of the ethical issues associated with short-term voluntourism, particularly by young and unskilled volunteers, so our project selection process focuses on activities that are necessary and appropriate for the community's needs, sustainable and monitored for the long term, and are appropriate for unskilled groups of well-intentioned youth, without causing any community harm or taking away paid employment from local labourers.
We do not volunteer in orphanages due to the risk that this may contribute to human trafficking.
We do not volunteer in residential institutions where vulnerable or traumatised children require specifically trained care, and could be susceptible to separation anxiety.
We do not volunteer with wildlife projects that deliberately mistreat animals, or do not have long term goals related to animal welfare, conservation or education.
Due to their youth, high school student volunteers are placed into managed projects where they provide general assistance, rather than the application of specific skill sets.
We primarily focus on ongoing and sustainable impact projects that involve:
Directed community development,
Reconstruction and renovation projects,
Ecotourism initiatives where profits are returned to the local community,
English language conversation practice,
Managed disaster recovery,
Environmental and wildlife conservation,
Community projects where assistance and labour is required, but the employment of paid labour is not an option, ensuring that we are not taking employment away from local workers.
Where-ever possible, the priority is on project work where our tour participants are working shoulder-to-shoulder and side-by-side with local volunteers, their families and communities who are also involved in the project.
Request more information!